Table of Contents
The Art of Roofing: Protecting Your Bellevue Home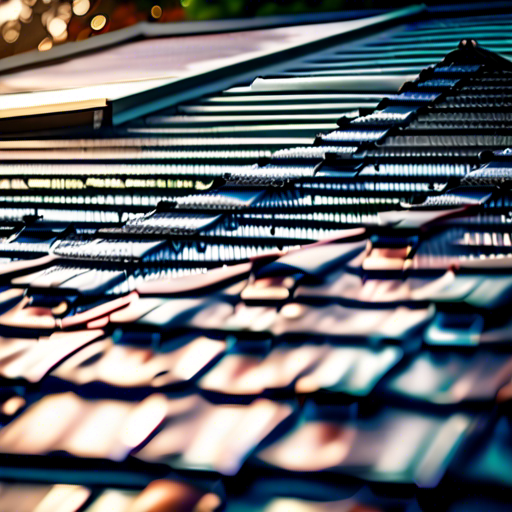 Choosing the right roofing for your Bellevue WA home is akin to selecting a fine piece of art–it not only defines the aesthetic of your dwelling but also ensures the enduring protection of everything within. Vital to this decision is understanding the roofing materials that stand up best to the region's varying climate. Two forms of roofing, each with its unique strengths, rise to the forefront in Bellevue: rubber and metal roofing. As we explore these options, we'll delve into why these materials, paired with expert installation by Fast Roofing, represent the pinnacle of durability, energy efficiency, and style.
With Bellevue's unique climate, the decision for the right roofing material is critical. Rubber roofing, known for its durability and energy efficiency, has become a popular choice for many homeowners in the region. Fast Roofing, with over three decades of experience, has seen firsthand the resilience of rubber roofing in Bellevue WA, even amid the most challenging weather conditions. Be it heavy rains or the occasional snowfall, rubber roofing provides a robust shield for your home.
Our professionals at Fast Roofing have mastered the intricacies of installing Rubber Roofing in Bellevue WA. Not only does it offer superior protection against leaks, but it also serves as an eco-friendly option, often made from recycled materials. This commitment to sustainability does not compromise the aesthetic appeal; rubber roofs are versatile in design, blending seamlessly with a variety of architectural styles.
Customers often share their astonishment at the transformation brought about by Rubber Roofing in Bellevue WA. The curb appeal boost, coupled with the material's longevity, means your roofing investment pays dividends in both appearance and function.
Mastering the Installation: Our Approach to Rubber Roofing in Bellevie WA
At Fast Roofing, we don't just install roofs; we deliver peace of mind. Our team's expert installation process for Rubber Roofing in Bellevue WA starts with a meticulous property assessment. Rick Fast himself conducts a detailed inspection to devise a strategy that aligns with your specific roofing needs and budget. Following this personalized proposal, our skilled craftsmen get to work with precision and care.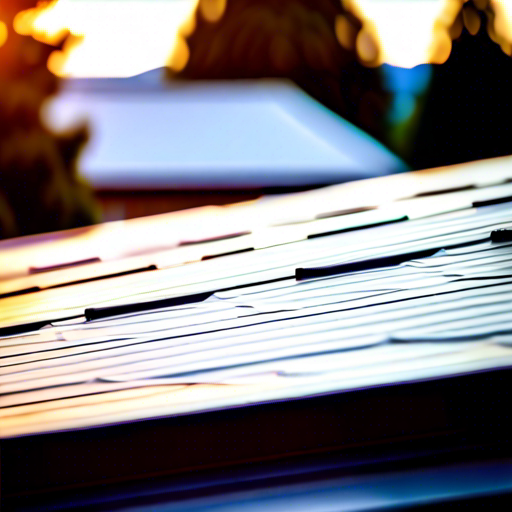 Beyond the installation, we emphasize a thorough cleanup and conduct a comprehensive walk-through to ensure every aspect of the job meets your expectations. This attention to detail has garnered us over 100 5-star reviews, a testament to our determination to exceed expectations every single time.
Unmatched Longevity and Customer Service
Choosing Fast Roofing for Rubber Roofing in Bellevue WA means entrusting your home to a company that values longevity in both products and customer relationships. Our use of premium Euroshield rubber roofing products is backed by a lifetime warranty, reflecting our confidence in the material's ability to weather Bellevue's elements. Our client-centric approach doesn't end with the completion of the project; we stay connected, offering follow-up services and maintenance advice to ensure your roof remains in pristine condition.
Our certified technicians carry with them not just tools, but also a wealth of knowledge, which they apply to every project. Coupled with competitive pricing and a dedication to safety and communication, our services ensure that the process is straightforward and worry-free. By choosing the family-owned, community-respected Fast Roofing, you're partnering with a leader in exterior home solutions, committed to protecting and enhancing your living space for years to come.
Whether you require a full roof replacement or are exploring the benefits of Rubber Roofing for the first time, we encourage you to reach out to our Fast Roofing team at our Woodinville location. With a mission to deliver excellence, we promise to be with you at every step, ensuring that your roofing experience is as enduring and reliable as the roofs we build. For Rubber Roofing in Bellevue WA, Fast Roofing stands as your trusted ally.
The Enduring Value of Metal Roofing in Bellevue Washington
Metal roofing in Bellevue Washington represents not just a stylish choice, but a long-term investment in your home's protection and efficiency. Known for its durability in the face of the Pacific Northwest's diverse weather conditions, metal roofing stands as a beacon of resilience. Homeowners who opt for metal enjoy the peace of mind that comes with a roof capable of withstanding heavy rain, high winds, and the occasional hail–common occurrences in Bellevue's climate.
At Fast Roofing, we've seen firsthand the advantages that metal roofing provides to our clients. A metal roof's longevity often outpaces that of traditional shingle roofs, making it a cost-effective option over time. With proper installation by experienced professionals like those on our team, the initial cost is offset by the minimal maintenance and the infrequent need for replacement.
But the benefits of metal roofing in Bellevue Washington go beyond mere endurance. The material's reflective properties contribute to energy efficiency, which can lead to lower utility bills–a feature that resonates with eco-conscious homeowners. And because we're committed to sustainability, we recognize and appreciate that metal roofing is typically made from recycled materials and is fully recyclable at the end of its lifespan.
Aesthetic Appeal and Functional Diversity of Metal Roofing
Bellevue's architectural landscape is as varied as its natural one, and metal roofing complements an array of home styles. Whether you're looking to mimic the rustic charm of cedar shakes or prefer the sleek lines of a standing seam profile, metal roofing can be tailored to enhance your home's curb appeal. Not to mention, the variety of colors and finishes available can match any design palette.
The team at Fast Roofing brings over 30 years of experience to the table, ensuring that each metal roof installation is not only functionally sound but also aesthetically pleasing. Our understanding of the nuances in style and form allows us to advise on the best metal roofing solutions that align with our clients' visions. As we navigate the installation process, we emphasize protective measures to safeguard your property, reinforcing our commitment to quality and attention to detail.
Trusted Expertise in Metal Roofing Installation
Choosing Fast Roofing means entrusting your home to seasoned experts in metal roofing in Bellevue Washington. Our installation process is meticulous, aimed at maximizing roof performance and safety. We start with a comprehensive consultation to align our approach with your individual needs. Rick Fast personally conducts a full site inspection to tailor solutions that suit your budget and functional requirements.
With our profound knowledge of roofing systems and materials, we can confidently address the specific challenges that Metal Roofing in Bellevue Washington presents. As a family-owned business, we understand the value of your home and treat every project as if it were for our own. From the precision of our handiwork to the thoroughness of our post-installation inspection, our dedication to excellence shines through in every completed project.
In the often unpredictable realm of the Pacific Northwest's weather, investing in Metal Roofing in Bellevue Washington is a wise choice for unparalleled roof appeal and lasting protection. With Fast Roofing's promise of superior service, homeowners can rest easy knowing their roof is in capable hands, crafted to stand the test of time. And should you ever encounter an issue, our aftercare commitment means we're always just a call or text away to ensure your roofing stays in peak condition.
Household Shelter: The Pillar of Roofing Excellence
As we've ventured through the resilient and efficient world of rubber and metal roofing options in Bellevue WA, it's evident that the right choice in material, paired with unparalleled expertise, is vital to ensure the longevity and beauty of your home. Fast Roofing emerges as the artist and guardian of your household shelter, displaying masterful craftsmanship and dedication to superior service. From the environmental consciousness of sustainably-sourced materials to the confidence of lifetime warranties, choosing Fast Roofing equips your home with a roof that not only stands up to the capricious Pacific Northwest weather but also elevates your home's architectural character. Embrace the seamless blend of form and function as each layer is meticulously crafted to protect and beautify for decades to come–a true testament to investing in a masterpiece above.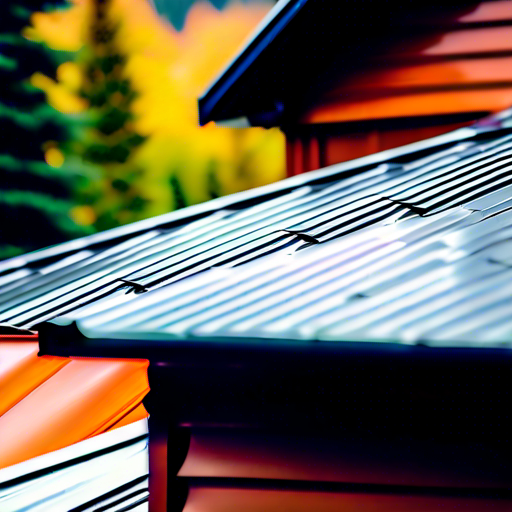 Rolled Roofing Benefits and Misconceptions What are the primary benefits of choosing rolled roofing for homes in Bellevue?
One of the primary benefits of rolled roofing in Bellevue is its cost-effectiveness, especially when covering flat or low-slope roofs. Installation is relatively straightforward, making it a quicker and often less labor-intensive option compared to traditional shingles. Rolled roofing materials also provide a solid barrier against Bellevue's frequent rains, which is an essential factor for homeowners given the local climate. Considering Bellevue's variable weather, the waterproofing capabilities become a significant advantage, protecting homes effectively against moisture infiltration.
How does rubber roofing hold up against Bellevue's unique climate conditions?
Rubber roofing, also known as EPDM roofing, is exceptionally durable under Bellevue's climate, which includes a mix of heavy rain and the occasional snowfall. It has a high resistance to water, UV radiation, and thermal shock due to its flexible and resilient nature. Homeowners can rely on rubber roofing to provide a robust shield for their homes. To illustrate, a homeowner in Bellevue once shared with us that despite a particularly intense storm season, their rubber roof, which we installed, remained completely intact and leak-free – a testament to its resilience in extreme weather.
What misconceptions might people have about metal roofing in Bellevue, and how would you address them?
A common misconception about metal roofing is that it's prone to rust and noise during rainfalls. However, with advancements in materials and coatings, today's metal roofs are highly resistant to corrosion and can be installed with proper insulation and solid sheathing, which significantly dampens any noise. In reality, the durability and longevity of metal roofing, combined with its energy efficiency due to reflective qualities, make it an outstanding choice for Bellevue homeowners looking to weatherproof their homes for the long term.
Can rolled roofing be an aesthetically pleasing option for Bellevue homes?
Definitely! While traditionally rolled roofing was not considered the most attractive roofing option, there have been many advances in the types and finishes available. For instance, Fast Roofing offers rolled roofing options that mimic the look of traditional shingles or tiles, which can greatly enhance a home's curb appeal. This means Bellevue homeowners no longer have to sacrifice aesthetics for functionality when choosing rolled roofing solutions.
Are there any environmental benefits to using rubber or metal roofing in Bellevue?
Both rubber and metal roofing provide environmental benefits that are quite impressive. Rubber roofing is often made from recycled materials and is itself recyclable at the end of its lifespan. Similarly, metal roofing is celebrated for its energy efficiency, as it reflects sunlight and heat away from the building, reducing cooling costs in the summer. Moreover, metal is also often made from recycled content and is fully recyclable. We, at Fast Roofing, take pride in these sustainable choices that not only protect the environment but also offer long-term savings to homeowners.
How does Fast Roofing ensure the longevity and performance of installed roofs in Bellevue's unpredictable weather?
At Fast Roofing, longevity and performance are secured through meticulous selection of materials, expert installation, and a comprehensive aftercare program. We begin with a thorough property assessment to ensure that the roofing solution we provide is perfectly suited to Bellevue's weather. Our installation process is rigorous, from underlayment to the final shingle or panel. And our relationship with our clients doesn't stop once the roof is installed – we offer follow-up services and expert maintenance advice to ensure that the roof continues to perform optimally for years to come.