Table of Contents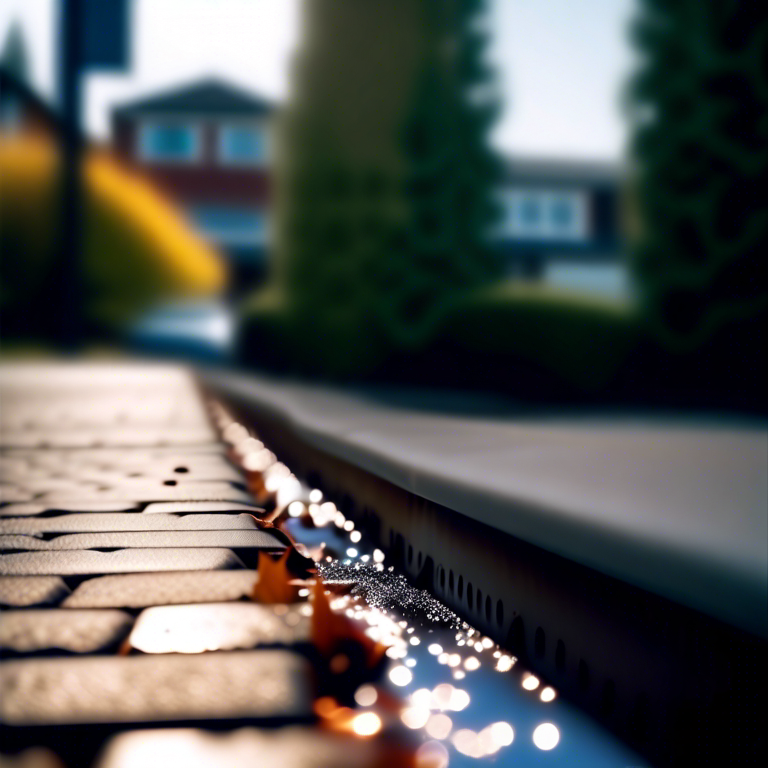 Tailored Gutter Maintenance Insights for Bellevue Homeowners
Gutter maintenance is a critical aspect of home care that often goes unnoticed until problems arise. Fast Roofing, a local expert in the field, provides an indispensable service to Belleville residents, ensuring their homes remain safeguarded against the damaging effects of the Pacific Northwest's inclement weather. This article delves into the nuances of gutter cleaning and replacement, emphasizing the importance of timely and professional intervention to preserve the structural wellbeing of your home.
As a Pacific Northwest resident, tackling gutter maintenance should be high on your home care checklist. With Fast Roofing's local expertise, residents often wonder about the best time to schedule Gutter Cleaning in Bellevue. Seasonality profoundly impacts the timing; typically, the transition seasons–spring and autumn–are ideal moments to clear out leaves, debris, and moss that could clog your gutter system. After the autumn leaves have fallen and before the heavy spring rains, Fast Roofing ensures your gutters are prepared to protect your home from water damage.
Especially in Bellevue's wet climate, gutters filled with debris can cause water to back up against the house, affecting the foundation and leading to costly repairs. Fast Roofing's seasoned professionals assess the unique needs of your home, recommending a maintenance schedule tailored to the surrounding environment–whether it's the tree-lined suburbs or the more urban settings.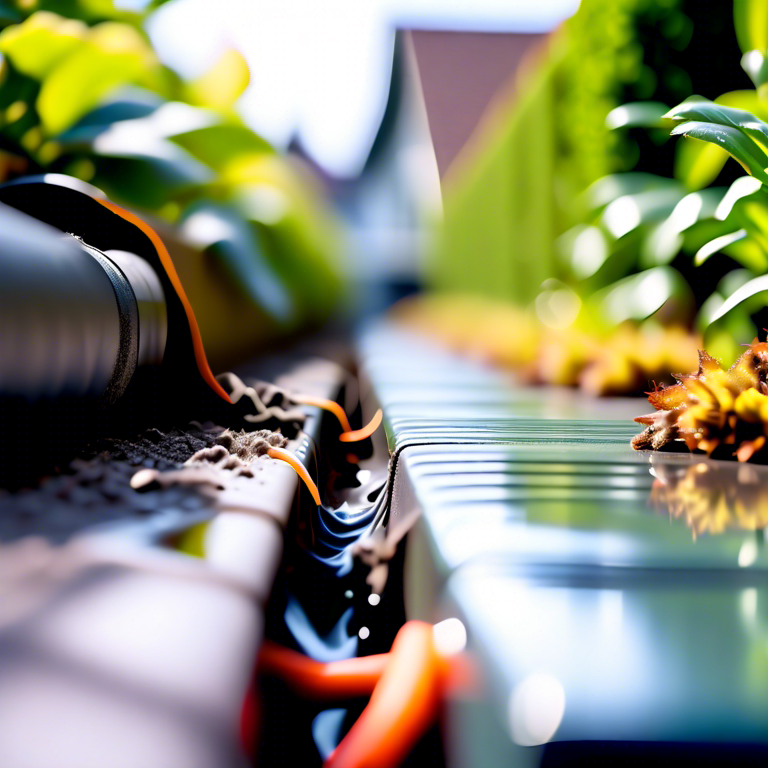 The Importance of Professional Gutter Cleaning Services
For homeowners, the thought of Gutter Cleaning in Bellevue might provoke images of precarious ladder balancing and afternoons lost. Fast Roofing alleviates these concerns by providing professional services that extend beyond mere cleaning. It's about safeguarding your home from the cascading effects of water damage, which can lead to internal and external issues, from mold growth to compromised structural integrity.
Fast Roofing's approach is grounded in meticulous attention to detail and a commitment to superior workmanship. Not only do they remove the unwanted debris, but they also inspect the gutters for potential issues, ensuring everything is in optimal condition. With over 100+ 5-star reviews, the trust that Bellevue residents place in Fast Roofing is a testament to their consistent delivery of exemplary services.
With an eye for potential problems, their skilled technicians might spot early signs of wear and tear, enabling preventative actions before issues develop into major concerns. This kind of proactive maintenance can save homeowners significant amounts of money in the long run by avoiding the need for extensive repairs or even full gutter replacements.
Building Trust Through Quality and Transparency
Choosing Fast Roofing for your Gutter Cleaning in Bellevue means entrusting your home to a team that values transparency and open communication. They provide detailed explanations of the work that will be done, ensuring clients fully understand the process and the significance of maintaining clean gutters. This transparency extends to their pricing and scheduling, providing clear expectations without any hidden surprises.
Moreover, Fast Roofing's history in the community reinforces their reputation as a trustworthy provider of Gutter Cleaning in Bellevue. They understand the local climate and its challenges, equipping them to offer advice and solutions that are specific to the region. Integrating personal insights into each job, they share anecdotes about past projects and how they've resolved complex gutter issues, adding a human touch to their professional service.
When it comes to protecting your home, Fast Roofing knows that details matter. From the careful assessment of your gutters' condition to the thorough clean-up post-service, they demonstrate a dedication to quality that resonates throughout their diverse offerings. Whether it's roofing, waterproofing membranes, or deck conditioning, their commitment to doing the job right the first time stands firm–a commitment that shows in every gleaming gutter and satisfied homeowner.
Understanding Gutter Replacement in Bellevue Washington
When it comes to Gutter Replacement in Bellevue Washington, Fast Roofing is the go-to for many homeowners seeking reliable and high-quality service. Home exterior maintenance can seem daunting, but with over 30 years of experience, Fast Roofing provides not just a service but an assurance of enhancing your home's longevity and curb appeal. The Pacific Northwest's rainy weather makes gutters an essential part of any home, directing water away from your foundation and preventing soil erosion.
The process begins with a thorough consultation to identify specific needs, followed by a precise installation that ensures each home is equipped with gutters that are both functional and aesthetically pleasing. As experts in the field, Fast Roofing often encounters a range of materials from aluminum to more advanced options like copper, which can cater to different budgets and preferences.
Adding a human touch, anecdotes from satisfied customers highlight the team's meticulous attention to detail and customer-oriented approach. Whether it's a simple gutter repair or a complete gutter replacement, Fast Roofing's commitment shines through in every completed project.
A Personalized Approach to Gutter Replacement
Your home is unique, and Gutter Replacement in Bellevue Washington requires a personalized strategy. Fast Roofing understands this and offers tailor-made solutions that take into account various factors such as roof slope, aesthetic preferences, and the surrounding environment. Rick Fast, the esteemed founder, personally oversees site inspections, ensuring that every proposal fits perfectly with the client's vision and the home's requirements.
Here are some considerations when opting for gutter replacement:
Type of Gutter: Seamless gutters are preferred for their leak resistance, while sectional options might be more cost-efficient.
Materials: From affordable vinyl to stylish copper, material choice affects both longevity and appearance.
Gutter Guards: A valuable addition in Bellevue's leafy suburbs, gutter guards prevent clogging and reduce maintenance.
Fast Roofing's hands-on approach means they're with you every step, from the selection of materials to the final, detailed inspection. They integrate practical insights, such as the significance of gutter width and style, with the aesthetic look to achieve an outcome that is both functional and pleasing to the eye.
The Fast Roofing Difference in Gutter Replacement
Choosing Fast Roofing for your Gutter Replacement in Bellevue Washington goes beyond securing a service–it's about investing in a company that values transparency, quality, and community. With an emphasis on clear communication, you're not just getting new gutters; you're gaining an understanding of how best to protect and enhance your home for years to come.
Gutter Replacement in Bellevue Washington is not just about installing new gutters–it's about ensuring the safety and integrity of your home. Fast Roofing's rigorous process involves a protective setup to safeguard your property throughout the installation. Post-installation inspections are thorough, leaving no leaf unturned, and ensuring complete satisfaction.
The company's dedication to the community is evident in their ethical approach to business–choosing eco-friendly practices and maintaining industry-best standards. Their active role in professional organizations is a testament to their commitment to excellence and staying updated with the latest exterior home project trends. With Fast Roofing, you're not just hiring a contractor; you're partnering with a trusted pillar in the Bellevue community.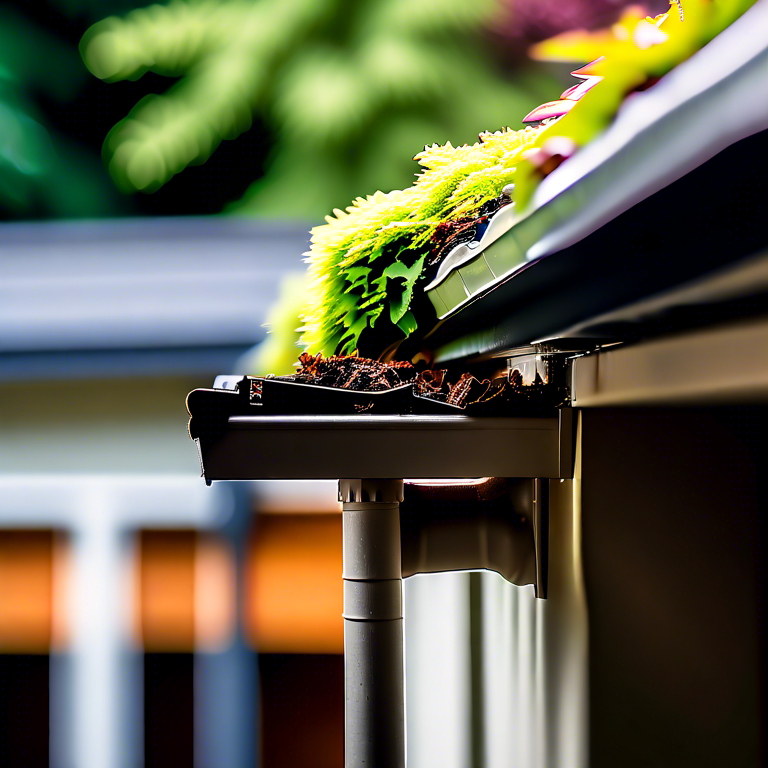 To learn more, or to schedule your gutter replacement, contact Fast Roofing–where every gutter installation is a step towards a safer and more beautiful home.
Ensuring Home Integrity with Expert Gutter Services
As you navigate the intricacies of gutter maintenance in Bellevue, it becomes clear that choosing a knowledgeable and trustworthy service provider like Fast Roofing is crucial. Their comprehensive approach, from cleaning to replacement, is designed to accommodate the unique aspects of your home with the professionalism and attention to detail it deserves. Fast Roofing's dedication to quality service and community values stands as a beacon for homeowners looking to maintain their home's integrity and appearance. Entrusting your gutters to their capable hands is not just a wise decision–it's a long-term investment in the health and safety of your prized dwelling.
Expert Insights on Gutter Repair and Maintenance in Bellevue, WA
What are the signs that my gutters need repair and can you outline the process Fast Roofing uses to address these issues?
Gutters are your home's silent protectors against water damage, and recognizing the signs that they need repair can save you from costly fixes down the line. Symptoms like sagging gutters, peeling paint, rust, pooling water, or plant growth inside the gutter channels signal that it's time to call in the experts. At Fast Roofing, we begin with a thorough inspection prior to a gutter repair near me Bellevue WA to identify the core problems, followed by devising a customized repair plan. We take pride in our precision, ensuring each repair blends seamlessly with your home's existing architecture, reinforcing its integrity against Bellevue's notorious rains.
How often should gutters be cleaned in Bellevue, and what unique challenges does the local climate pose for gutter maintenance?
In Bellevue's persistently wet climate, we recommend bi-annual gutter cleaning after autumn leaves fall and before spring showers hit. This timing aligns with the natural debris cycle and ensures your gutters are equipped to handle the relentless downpours typical of the Pacific Northwest. Bellevue homeowners face the particular challenge of ensuring their gutter systems can withstand continuous moisture exposure, which is why Fast Roofing emphasizes the use of durable materials and preventative measures like gutter guards to minimize maintenance hassles and enhance longevity.
Could you explain how material choice impacts the longevity and performance of gutters in the Bellevue area?
Material selection is pivotal to gutter performance, especially when facing Bellevue's moisture-laden environment. Affordable options like vinyl are accessible but might not endure the test of time as well as metals like aluminum or copper. Copper gutters, while on the pricier side, offer an unbeatable combination of durability and aesthetic appeal–they develop a charming patina over time and can last for decades. Fast Roofing is committed to guiding you through these choices, balancing budget concerns with the long-term benefits of investing in premium materials.
What makes Fast Roofing's approach to gutter replacement unique, and how do they ensure client satisfaction post-installation?
Our personalized approach sets us apart at Fast Roofing. We don't just replace gutters; we tailor them to your home's specificities, delivering a solution that's both effective and pleasing to the eye. Our founder, Rick Fast, personally oversees installations, fostering trust through direct involvement. Post-installation, we conduct an exhaustive review to ensure every detail meets our stringent standards and your expectations. It's a dual commitment to craftsmanship and client satisfaction that elevates Fast Roofing and creates lasting partnerships with homeowners across the Bellevue area.